Even the most prosperous country will not stand for long without a military to keep law and defend from threats both from within and without. Whether foreign invaders, monsters of the forest or bandits, they are here to protect and serve the people of the land and the crown.

They are the best equipped and trained army in the land with their leaders looking for new tactics and weapons to deploy. They stand to guard the peace, prosperity and security of their kingdom and level justice upon it's enemies.
Name: Kendra West
Class: Solider
Age: 20
Height: 5'9
Orientation: Straight
Position: Equal
Kendra was born into a military family. Her mother is a trainer of officers and her father is a commander. She enlisted at the age of seventeen and is currently stationed at Fort Blaine, overlooking trading routes to the west. She's been in some skirmishes, but hasn't had a serious battle to her name. She is a strict warrior, hoping to get a promotion to a higher rank.
In private she's a bit of a romantic, with a slight twist. Rather than be swept off her feet by a knight like a princess, she wants to go out, save a handsome royal, sweep him off his feet and carry him off.
Name: Zephyra Bronzeshield
Class: Light Infantry
Age: 18
Height: 5'5
Orientation: Bi-Sexual,
Lean
Position: Equal to Sub
The Light Infantry of Heartland is the standard force used by the military. Lightly armored they are maneuverable and are often to used to flank foes or march to battlefields at a faster rate then the heavier units if forces are needed their now. Spears are the most common weapon used with short swords as back up alongside a shield. The shield is a much needed defense as the armor is light, making the shield the only reliable defense.
Zephyra hails from the disgraced house of Bronzeshield, a minor house of nobles until the matriarch made a power play to kill Duchess Hightower. It failed and her family was stripped of land, title and wealth. Zephyra enlisted as a means of redeeming her house and perhaps, some day, rebuild it and it's former reputation.
Despite her situation she manages to keep a cheerful and hopeful outlook. She does her best to help others around her, even those who would bully or haze her due to her fallen house.
Name: Drucilla Irons
Class: Heavy Infantry
Age: 21
Height: 5'9
Orientation: Bi-Sexual,
Lean
Position: Dom to Equal
The Heavy Infantry is the main combat force when needed to fight Heartland's enemies. The men and women in the legions of Heartland are stalwart and strong willed, wearing heavy armor and often using pikes, spears, pole-hammers and other pole-arms. Short swords are often at their hips in addition to five war darts to throw at foes.
Drucilla herself is the bastard child of a Goldenport count and a former maid who he tossed aside and had blacklisted from working in another manor. She entered the military as a way of escaping the poverty she had lived in as her other option was to whore herself out like her mother. She's strong willed, skilled and stubborn but is known to be be a bit of a bitch. There are jokes that she needs a man to pull the stick from her ass.
Name: Gina Forest
Class: Scout
Age: 21
Height: 5'4
Orientation: Bi-Sexual,
Lean
Position: Any
Born in a small village in the north, Gina wandered about the forests and paths for most of her young life. Upon joining the military she was a natural pick for the job of a scout. Her job is to dive into the woods alone, find bandit camps, monster nests or enemy armies and report back. She's lightly armored, but always keeps a sword and throwing knives to defend herself, and she is an apt and deadly warrior.
Sadly traversing the woods and plains by herself can get lonely and she has a tendency to jump into beds best left alone for companionship.
Name: Olivia Fletcher
Class: Archer
Age: 14
Height: 5'1
Orientation: Bi-Sexual,
Lean
Position: Equal to Sub
She joined her mother on hunts at a young age, able to kill a boar through it's eye at three hundred yards. At age thirteen she proved herself at an archery competition, beating even seasoned warriors and snipers. When she enlisted the military overlooked her young age due to her incredible skill. For now she's kept at Fort Stonewall, closer to the north and away from the more troublesome parts of the kingdom as her training continues.
Equipped with an enchanted bow that fires arrows at double the force as normal, young Private is desperate to prove herself as a solider and adult... Even if she's better off being patent.
Name: Hilliard Breaker
Class: Patroller
Age: 22
Height: 5'10
Orientation: Bi-Sexual
Position: Any
Heartland has a lot of land to protect and many road to guard. Patrols are a part of life for solders and Hilliard is often doing such jobs. She's helped escort caravans on their way, stopped bandits in their tracks, fights highwaymen and more. Depending on the day she might be alone, part of a pair or in a small group.
Her route varies, but she's usually on the road between Fort Blaine and Heartland City. She enjoys her job, but does get lonely time to time. Polite and honest, if a bit stern and cold at times, she honestly wishes she had a man to return home to after her patrols.
Name: Patty Woodsman
Class: Cavalry
Age: 17
Height: 5'6
Orientation: Bi-Sexual
Position: Equal
Daughter of a prostitute and a man who gave her mother only coins and not names, Patty grew up in the poorest section of Goldenport with her aunt, living day to day. At age twelve she left home for a small village, gaining a job as a ranch hand, even sleeping in the stables. There she learned to ride, break horses in and train them. The owner of the ranch soon after gave her her own room and treated her like his own, finally gifting her with her own horse, Rebellion. Aptly named as the horse would let no one ride him, save Patty.
Since she was young she saw soldiers parading in the streets of Goldenport, watching them with awe while she was still a child, hearing of their valor and skills and at age sixteen joined the military. Her powerful steed and expert riding skills made her a natural for the cavalry.
Maintaining a sense of cheer she takes spear, sword and shield with her to fight the foes of Heartland.
Name: Carol Homer
Class: Heavy Cavalry
Age: 23
Height: 5'8
Orientation: Bi-Sexual
Position: Dom to Equal
One of the most devastating forces one can deploy in a medieval world is the Heavy Calvary. Armored knights on horseback matching power, defense and mobility. They could smash apart battle-lines, break defenses and take down strong foes.
One of the leaders emerging from the mounted forces is Carol, a hot-headed but intuitive sergeant and is able to quickly rally her men and woman behind her, fearlessly charging to battle. Riding upon her steed, Colbert, she seeks to fight any and all foes of her country and smash them with full force.
Name: Lola Core
Class: Adventurer
Age: 18
Height: 5'1
Orientation: Bi-Sexual
Position: Dom to Equal
In a place like Heartland and other nearby lands there are work for men and women seeking work. Guild offices in towns and cities offer odd jobs from gathering herbs to slaying wildlife to hunting bandits. It's considered by some to be one step shy of mercenary work.
Lola Core is one of these people. Once a simple farm girl she saw her parents slain before her and her home razed. The bandit's leader, drunk and victorious, who had done the deed laughed as he raped her bragging as he told her of the gem at his collar and the power it gave him. Using said power he kept his rape going before he finally passed out drunk... Putting her pain and humiliation aside she crawled to him, took the gem and as he slept crushed his head with a rock. She slew the other bandits too.
Selling what little remained she took up a massive claymore as her weapon with wide, four foot blade. The gem, now affixed to a collar at her throat, grants her the strength of ten men and made her skin as tough as iron.
She has tried to recover since those days, her profession giving her a sense of freedom. Her clothing was chosen as a way to reclaim her body and sexuality. Polite but firm she takes off jobs, and takes a bit of joy in hunting down bandits and other scum.
Name: Ami Kaze
Class: Samurai
Age: 25
Height: 5'4
Orientation: Bi-Sexual,
Lean
Position: Equal to Sub
Her name roughly translates as 'Beautiful Wind'. Ami was raised by her father in an exotic land, a noble samurai by the name of Teiji who served under a noble lord and opposed the more oppressive warlords. In the end her father was slain and she took up his enchanted katana, Taifu Maebure or Typhoon Harbinger, as her own. She killed the four warlords who murdered her father before attempting to find a noble lord to serve as his samurai. The few she deemed worthy, however, would not let a female warrior into their armies. Eventually she came to Heartland and came to the royal family who accepted her service.
In addition to Taifu Maebure she wields a wakizashi; a shorter sword similar to a katana used in tight quarters or in her off hand in a reverse grip, a yari; a polearm with a foot long blade as well as a yumi; an exotic version of the archery bow.
Now in Heartland she seeks to meet a good man to father her children and serve as his wife. However soft spoken she can be, however, solid steel is under all the silk.
Name: Alison Smith
Class: Mercenary
Age: 24
Height: 5'8
Orientation: Bi-Sexual
Position: Any
Not all soldiers are loyal to the crown. Some are loyal to coin. Alison was the daughter of two knights, but when they attempted to hammer in morals into her she became fed up with their harping. Trained since a child to fight she joined with a band of Mercenaries called the Silver Hawks. The Silver Hawks are hired to fill out military operations, by merchants for protection, the Faith of Life to assist the paladins, or for when the crown doesn't want to be seen involved with something in particular.
A veteran of a number of battles her first concern is payment. Her second is doing her job. Helping people? She claims it's a third, but now and again it seems to rank higher than coin...
Name: Flora Jasper
Aliases: Donna Kisses, Gina Walker,
Louise Smith, Jane Doson, Emily Kingsly
Code Name: Grey Mouse
Class: Agent
Age: 29
Height: 5'6
Orientation: Straight
Position: Any
It wasn't long after the founding of the Kingdom of Heartland that the worth of spies became apparent. Mouse, the original spy and seductress of Heartland is sometimes credited with winning the Western War by herself with sex appeal and words. With bandit clans, Terra and more looking to Heartland for weakness information is required to defend the land.
This is where people like Flora Jasper comes in, one of ten agents of Heartland known as the Watching Mice. Known by the call sign of Grey Mouse she moves around Heartland and other lands, making contacts, setting up spy rings and collecting and sifting through information. While she's unable to do much in the Empire as a woman she still maintains contacts and other agents within Terra and the rebels in the Empire..
She's also capable of assassination with poison, blades, crossbows and even bare hands. She can break into buildings, vaults and pick locks as well a pockets to steal information. Any weapon she carries with her is hidden and may not even seem like a weapon at first glance. She has a magical necklace she calls Wandering Eye that makes people not notice her when she's in crowds or places one would expect someone to be. This does mean, however, that if seen someplace one isn't expecting to see someone or only certain someone's it will not work.
Confident, seductive and sly, the Grey Mouse will watch the threats of Heartland wherever they maybe.
Name: Skye St. Cloister
Class: Sniper
Age: 28
Height: 5'9
Orientation: Bi-Sexual,
Lean
Position: Dom to Equal
She's known as 'The Green Eyed Reaper', a silent huntress of the enemies of Heartland. Born in a small town outside Fortress Francis she was an avid archer and hunter since a young day until a band of bandits, the Hammer Lords, raided them. The local militia eventually made them retreat, but not before razing most of the town, killing many of the men, kidnapping young girls including Skye, and stealing wealth. However while being held at their camp she was able to undo her bonds with a small knife in her boot. She killed a guard and stole his bow and quiver, moving into the cover of the trees.
Within half an hour what was left of the Hammer Lords retreated and would tell stories of a dozen murderous ghosts firing arrows at them from the shadows, never learning it was one fifteen year old girl.
At age eighteen she signed up for the military. She acts as a scout and assassin; hiding in cover and waiting to kill choice targets. Using a bow enchanted to increase each shot's force and excellent eyes she can snipe a target at nearly a mile, making her possibly the single deadliest archer in the world.
Name: Wilma Shield
Class: Juggernaut
Age: 24
Height: 6'5
Orientation: Bi-Sexual
Position: Dom to Equal
Like her older sister she enlisted in the military to fight the Empire of Terra, but also to try and one up her. Georgia had shot up the ranks due to opportunity and circumstance and made her feel like she was being left behind. Then she fought her way into some ruins that bandits were using as a hideout and wound up falling into an ancient tomb when the floor collapsed under her, separating her from her unit. Inside was a set of ancient armor that, somehow, had been left in perfect condition. Realizing it was magical, and with the way she came in sealed, she donned the armor and hoped it would help her get out.
She would later learn the armor was known simply as Juggernaut. It granted the user their strength multiplied by thirty times. It protected the user to a degree she thought was unthinkable. Grabbing the sword that was left with it, that she would learn was called Shield Breaker, she smashed the entrance open, found her unit still fighting the bandits and engaged them, taking them out all but single handily. Even a massive fire ball did nothing to harm her, clad as she was.
With the armor she proved to be a valuable asset, and is nearly unstoppable. She's eager to prove her worth and will charge into combat head first. She doesn't fight in a very tactical manner, preferring to just smash things. Hot headed and temperamental, even outside of the armor she's strong and tough.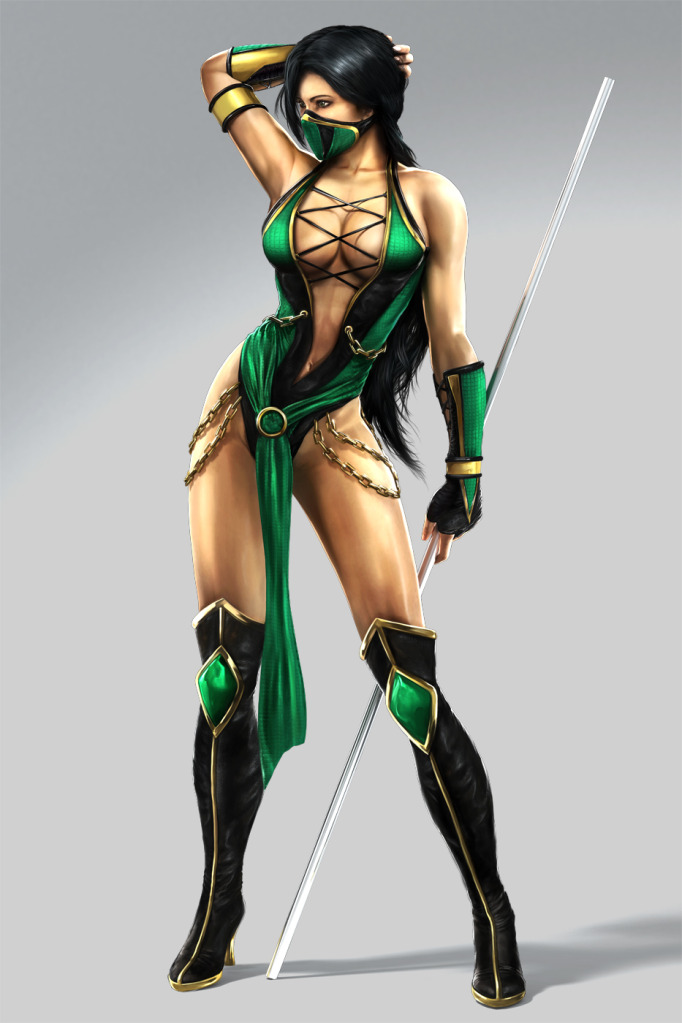 Name: Kasumi Hiryuu
Class: Assassin
Age: 23
Height: 5'3
Orientation: Bi-Sexual
Position: Dom to Equal
Kasumi Hiryuu, a name that translates roughly as 'Dragon Flying in the Mist' (Kasumi means means Mist and Hiryuu as Flying Dragon), she is from a far off exotic land. Most of her past is a mystery save she is among the last of her clan who practice the art of stealth and assassination, Ninjitsu. She is employed by Heartland to teach her arts to new students, as well as to use her skills and weapons to eliminate choice targets. While the Queen frowns on the back stabbing ways, the threat the Empire of Terra is grave. Kasumi and her students, often called 'ninja', act as spies, scouts, assassins and saboteurs.
Kasumi herself is searching for a strong, capable husband to rebuild her clan in Heartland. Her weapon of choice is a simple staff, however she's been known to use exotic 'ninjato' swords, 'kunia' throwing knives and throwing stars in her arsenal supported by smoke bombs and pepper bombs to blind foes.
Name: Hannelore Blitz
Class: Wyvern Rider
Age: 23
Height: 511
Orientation: Straight
Position: Equal
Far to the west there was a land with a tradition or raising and riding wyverns; winged dragon like creatures that grew to the size of large wagons. A tradition of taming and using them as mounts was born. These wyvern riders granted their nation excellent martial power for over four hundred years. However an empire's religion considered these beasts unholy and launched a campaign of extinction about one hundred and seven years ago. The Hundred Year War began and in the end the nation fell, even with the empire crippled.
Many of the Roaring Guard that survived grabbed their families, as many wyverns as they could and, as many refugees before them, fled east into Heartland. The empire objected, but a few small battles made them back down from the kingdom's might. They settled in and near the mountains between Skylander City and Port Spearhead, breeding their beasts.
Hannelore was only fifteen when they fled, clutching a fledgling dragon's back and guiding it to follow her father who had lost an eye and arm in battle. Once settled into their new home she trained in the art of combat, riding that same dragon as a mount whom she called Grimlocke. Joining Heartland's military she and her fellow riders find themselves in much smaller numbers then usual, but serve as scouts and raiders against monsters, bandits and pirates.
She stands and speaks proudly about her people, sometimes looking down on other peoples but only to try and assert the strength of a defeated people. She is brave and will not tolerate the bullying of the weak.
Name: Hisano Kusa
Class; Mounted Archer
Age: 26
Height: 5'3
Orientation: Bi-Sexual,
Lean
Position: Sub to Equal
Her name can mean 'The Open Plains of Grass' (Hisano meaning Open Plains and Kusa meaning Grass) and hails from an exotic land as part of a tribe called the Sutomuhanta or 'Storm Hunters'. They were master horse breeders and lived on open plains, riding and hunting for food, skins and furs while living in huts and wagons. However the current rulers found them distasteful and inferior. Despite their best efforts they have been pushed back further and further. While they've joined rebel groups, some have moved to other lands to live and hunt.
A fifteen year old Hisano was among them, moving with her mount Shizukana, or 'Quiet', to Heartland. Her people have formed a moderate sized band and traverse the northern plains spreading from the kingdom's north most boarders to as far south as Fort Defender and Hightower City. They trade meat, furs and herbs for what they need.
Hisano signed up to the military when her people encountered bandits on a hunt turned violent. Seeing that her adopted homeland was under threat she decided that it was her duty to purge the land of evil. She is serious, and speaks in a quiet but firm tone. She is an excellent shot and on horseback can make for a difficult target when on the move. She can strike a foe, retreat to lure his allies away, firing while retreating and if none of her foes are mounted strike again at will.
Name: Dracen Wells
Class: Dragoon
Age: 29
Height: 5'9
Orientation: Straight
Position: Any
Founded in the Whitedawn Provence, the Dragoons started as a militia group that helped arm and train villagers as a means of fending off the northern barbarians. However soon they moved to assist with training troops near Whitedawn City itself, focusing on spears and shields. Eventually the Order of the Dragoons was founded; a group of highly trained solders and leaders who would take change of security in the north and lead the militias when needed.
With the peace founded with the barbarian tribe the Dragoons spread to the north east, around Whitedawn and to the western boarders where most of Heartland's new problems lived. A seventh generation Dragoon, Dracen operates out of a large town to the west of Whitedawn City. She is the sheriff of the town and routinely trains the militia once per week as well as leads them when bandits needs to be dealt with.
She had a young daughter, born of her and a fling who died at sea while fishing. Dracen is calm, stalwart woman and teacher who will not hesitate to fight a foe.
Name: Kitty Wales
Class: Sailor
Age: 18
Height: 5'6
Orientation: Straight
Position: Any
The first line of defense between the Empire and Heartland is her mighty navy. Warships sail the seas, patrolling for enemy ships, scouts and armadas. Upon these ships are sailors like Kitty. Growing up in the city of Goldenport and it's massive shipyards, joining the navy seemed a natural thing. She works hard on board the ship Heartland's Royal Navy (HRN) Intrepid , one of the fastest ships on the seas, charged with scouting and reporting on enemy movements.
Whether it's scrubbing the decks, manning the wheel or looking out from the Crow's Nest, Kitty is an apt sailor, working her way up the ranks. A good hand with the sword, she strikes hard and aggressively. She loves to troll the bars and inns when on shore leave, and may find her way into strange beds.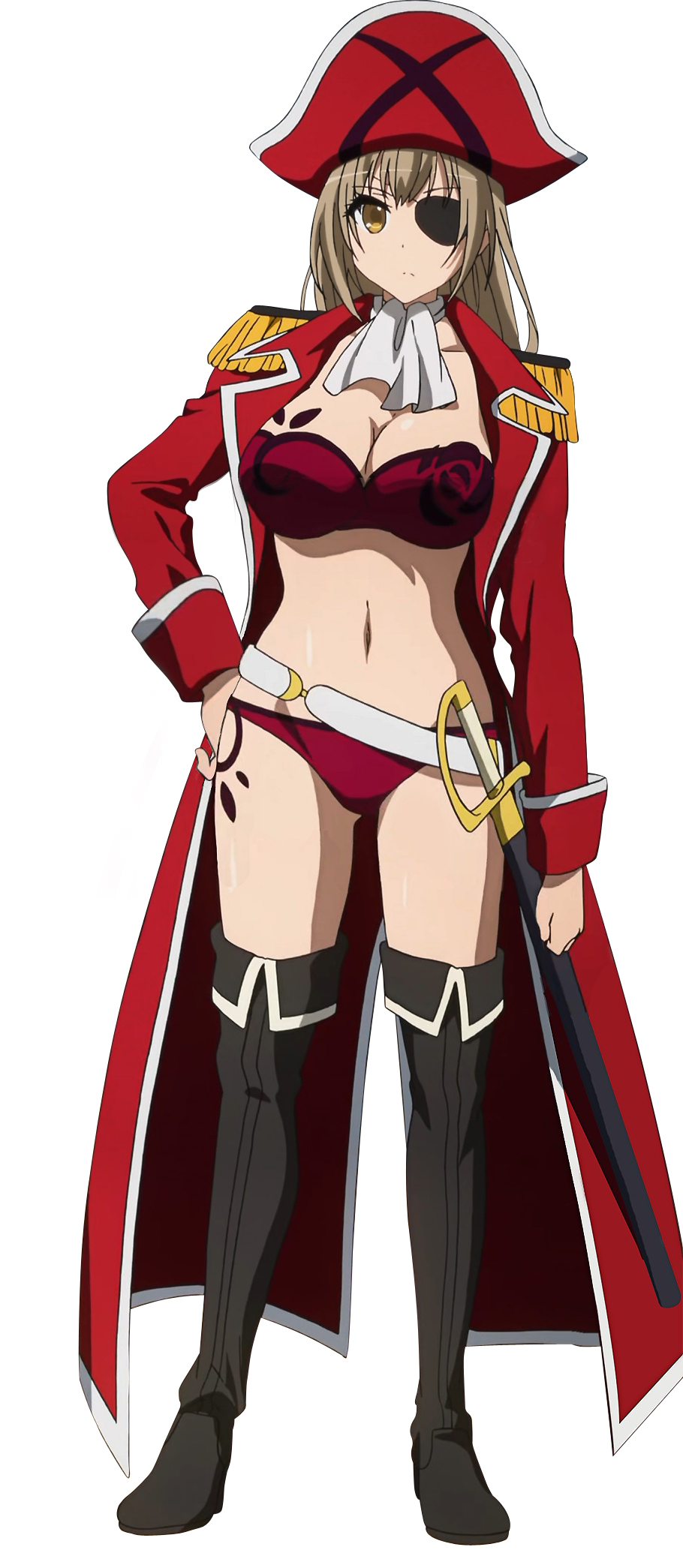 Name: Gia Wavewalker
Class: Captain
Age: 25
Height: 5'5
Orientation: Bi-Sexual,
Lean
Position: Equal
One of the newest captains in the service of her majesties naval forces, Gia Wavewalker is a third generation sailor. Considered young for her position, she earned her stripes in a battle off of Port Waker, fighting off boarders and taking command of the ship with her then captain unconscious and the first mate dying. The ship was damaged heavily upon return to port, but they came in victory. The battle did, however, cost her an eye. She has since had it replaced with a glass eye that has been enchanted to give her bifocal vision once more, in addition to letting her see through objects, telescopic vision and night vision. However she hides it under the eye patch because it's a solid red color that glows with magic lightly. No sense letting people know she can see out of that eye, after all.
She now commands the mighty HRN King Dragon, a ship of the line known for it's speed and power. She's mostly charged with patrolling the seas south of Heartland from Port Waker to Port Spearhead and watch the Empire's forces around the conquered Kingdom of Highwind.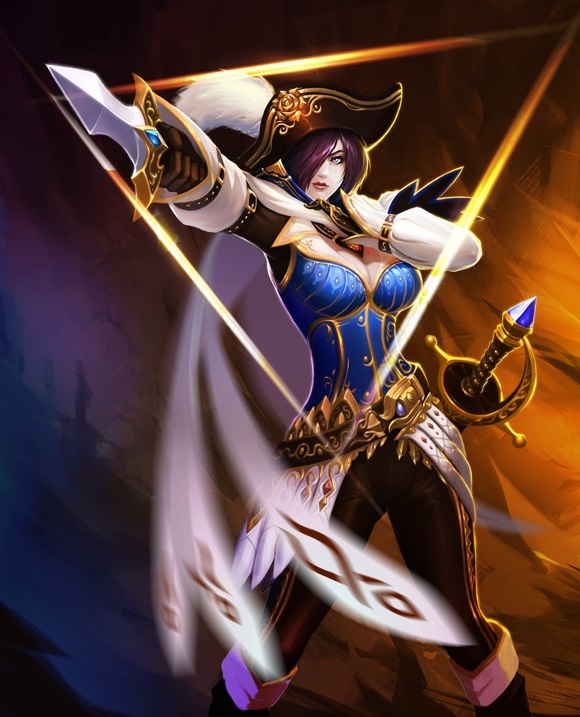 Name: Susan Southwind
Class: Admiral
Age: 34
Height: 6'0
Orientation: Bi-Sexual
Position: Dom to Equal
Captain of the fleet's flagship, HRN Righteous Indignation, Susan is new to her position as Fleet Admiral, promoted into the position after the previous Admiral died in battle against pirates. A seasoned seawoman, duelist and leader she is a fearless leader with a brilliant tactical mind. Her previous ship, the HRN Tempest was lost in a one verses six battle sea battle with ships of matching strength. Using a storm, the new armaments and a bit of luck she sunk all of the opposing ships. The HRN Tempest was heavily damage and eventually scuttled after the battle, but the result saved a convoy of merchant ships from attack.
She is a graceful, skilled duelist using a rapier blade and parrying dagger in tandem. There is a straight scar over her right eye, hidden by her hair, given to her by a Terran captain years ago in a naval boarding action. Said captain was stabbed shortly afterward and tossed overboard. She is single and hoping to settle down in Goldenport someday with a strong man.
Alias: Helga Pearl Ryder II
Real Name: "Helga Highwind"
Class: Privateer
Age: 23
Height: 5'3
Orientation: Bi-Sexual
Position: Dom to Equal

She calls herself a Privateer. All that means is she's a pirate with a letter of marque from Heartland. Much like assassins, Heartland frowns on using these bandits of the sea, but with the threat of Terra ever present sending captains like Helga off to disrupt naval movements of the Empire, report ship movements and rob them of supplies and funds is too useful to ignore. Helga commands her own ship, The Galloping Ghost, a ship-of-the-line with the best weapons for sale and a crew of men and women united in their hate for the Empire of Terra.

A master duelist with a rapier and a small variety of throwing and parrying daggers, she is as capable a fighter as a sailor. At least three ships are known to have united behind her own, The Mournful Siren, The Grey Lady and The Ocean Plague. This small armada harasses Terra every chance it gets, sailing under her black flag, depicting a skull being crushed by a fist.

She has a secret however.

"Her real name is Helga Highwind, Princess of the fallen island nation of Highwind. She was at sea when Terra invaded her home, and kidnapped her sister, Princess (Now "Emperess") Gwen Highwind Blackblood. She seeks to save her beloved sister, repel Terra from her homeland and restore it's throne. To ensure Terra doesn't spend more effort and time tracking down the last, unconquered heir of Highwind she keeps her identity a secret, using an alias.

She does not know what Terra would do if they caught her, and she has no intention of letting them catch her.

"
Name: Tilly Castle
Class: Crusader
Age: 27
Height: 6'0
Orientation: Straight
Position: Dom to Equal
Over the past few years the leaders of the paladins such as the Orders of the Silver Shield, Golden Flame, Blue Hope and Steel Swords have noted the evils the Empire of Terra have taken in the invasion of Highwind and that a clash between the Blackblood's troops and Heartland's finest would happen; likely sooner then later. While they trust that all of their paladins would be ready for that day the fact stands; they have maybe two hundred paladins between the orders due to the need for all paladins to be capable casters and warriors. Thus they approached the Grand Matron of the Faith of Life for permission to create a new order. She gave her blessings and they forged a new order of warriors for those without magic.
The Order of the Black Thunder; the first Order of Crusaders
Issued armor made of heavy plate and enchanted to grant them triple their normal strength, enhanced durability and double their normal speed while being as light as leather and shields that reduce the force that strikes them by a factor of four they are capable of being defensive bastions. However they are given morning stars, hammers, axes and claymores as weapons; all enchanted with the power of thunder and doubling the impact force. They are meant to be the point of the spearhead to lead the attack on Terra itself.
Tilly is one of the first in this new order. She's marched into Orc filled forests, Lizardman coated swaps and bandit infested lands and decimated her foes. Like all crusaders she'd dedicated to fighting injustice, and is equipped to do so. While she can't cast spells she can tank through almost anything to get close to her foes to strike them. In battle she is single minded; find and crush the enemy. Off the battlefield she is friendly, polite and willing to relax. She enjoys a good book and good food. She's also not opposed to a good man, if she finds one. But when battle rages she lets off her Order's war cry.
"Nothing shall stop the Crusade!"
Name: Liv Burnman
Class: Champion
Age: 22
Height: 5'11
Orientation: Straight
Position: Dom to Equal
Enlisting at the age of 16, Sergeant Liv Burnman has found herself in the thick of things since her first battle. What was supposed to be a patrol turned into an ambush by the then Moon Raiders. She managed to rally her fellows and fought back, managing to fight them off.
At age 18 she led a small group into an orc infested forest to back up another force in danger of being overrun. Before she was 19 she found a safe house for the Iron Fists, smashing the fighters inside.
She quickly proved her leadership abilities and combat prowess. The serious, stern woman now leads the Third Heavy Infantry Platoon, often attached to the Fifth Army. She reliable and looking to find a husband... Once she finds the time.
Name: Sandra Steel
Class: Knight
Age: 28
Height: 5'7
Orientation: Straight
Position: Dom to Equal
Newly promoted to Commander of the Fifth Army, Sandra is a no non-sense leader. Cool under pressure she is a veteran, having fought Imperials, bandits and monsters. Born a daughter to a weaver and a tailor she proved she's a fighter when at sixteen she fought a squire who was harassing a younger girl and beat him, albeit with difficulty.
Becoming a squire to renowned knight Patricia Eastland, she served under her until her unfortunate demise at the hands of a horde of Orcs. A master combatant, she is one of the most skilled fighters in the land, and uses the sword Skysplitter, a magic weapon able to create waves of pressurized air, like a blade speeding at a foe. These attacks can cut some trees down.
While she tells others she needs no man she secretly longs for a romance, and fears her reputation and rank will scare suitors away.
Name: Georgia Shield
Class: Cavalier
Age: 29
Height: 5'10
Orientation: Straight
Position: Dom to Equal
Now entering her second year as commander of the Seventh Calvary Division, Georgia Shield, also known as The Steel Charger, is a fast, aggressive leader who strikes as fast as the wind with the force of a stampede. Named after her grandfather, the legendary George Shield, she carries on her family legacy, studying under her father, mother and grandfather in the arts of war and horsemanship.
She proved she would be in the running for command when during a bandit raid on a town she was training at when she was still a cadet she rallied both fellow cadets and townsfolk to warding off an attack on the town's flank. She is bold, confident and capable and has no issues with being heard. Riding upon her stallion, Valiant, she will take on any who threaten Heartland.
She's not looking for a romance, but might entertain the possibility of a lover... If he can keep up.
Name: Beatrix Quill
Class: Royal Guard
Age: 35
Height: 6'1
Orientation: Bi-Sexual,
Lean
Position: Dom to Equal
The Royal Guards answer directly to the Queen and the Princesses and are charged with their safety. To this end their equipment is all enchanted. Their heavy armor is magically lighter, stronger and more dutiable. Their shields are near unbreakable, reduce impacts made to them five fold and can erect force shields to help protect their charges. Their swords are all but unbreakable, extra sharp and their blows are enhanced five fold.
Beatrix, a veteran and in her fourth year as a Royal Guard, has added enchantments; her armor grants her three fold strength, her sword allows her to cast healing spells and her shield is more resistant to magical attacks. She is serious to a fault and loyal to the Crown of Heartland. She would die in defense of her liege.
Due in part of her dedication she has yet to find a husband, or even show interest in finding one. Even her Queen seems to be a bit exasperated by it.
Name: Alexandra Longspear
Class: General
Age: 42
Height: 6'1
Orientation: Bi-Sexual,
Lean
Position: Dom to Equal
Considered one of the strongest warriors, not only in Heartland but in the world, Alexandra is a relaxed, laid back leader who ensures her troops are well trained, and in good spirits. She can be harsh on her soldiers when she needs to be, but she prefers to lead with a gentle hand.
A terror on the field of battle, she wields a magical poleaxe known as 'Dragon Slayer', having earned the name by killing a dragon seven hundred years ago in the hands of then General Walter Stone. The weapon is able to cleave nearly anything and the blades can be bathed in flames that can be sent out in waves.
Her husband was killed when she was twenty-nine, leaving her without children. She thinks she's too old to be considered a prospect for men any more, even with her youthful looks. And the lustful gazes of some of her warriors seems to pass her by, obliviously.